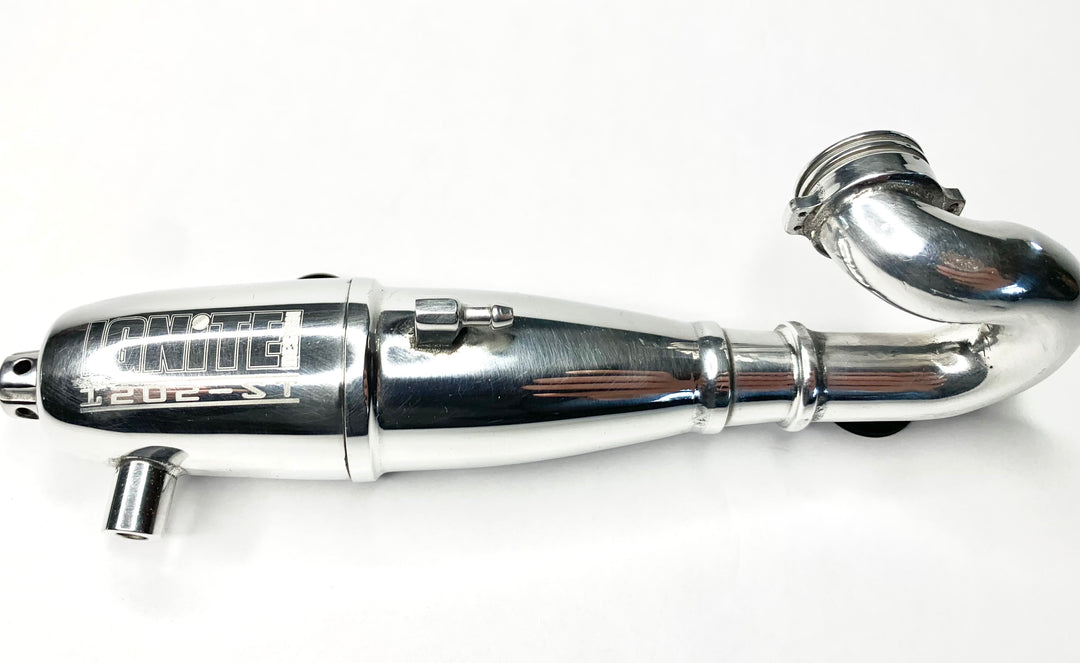 Finally! The long awaited second generation exhaust system is here. 

Designed to fit any .12-.15 rear exhaust nitro engine. Unique pipe manifold shape provides necessary clearance for 1/10 off-road stadium trucks. 

We have spent countless hours testing and perfecting this system. The end result is more low end torque while maintaining optimal fuel efficiency.  We also made it more reliable with one less connection to fail. That's one less gasket and 3 less springs to worry about!

If you're looking for unparalleled torque to get off the line fast and track proven reliability then this is for you. 

Set also includes:
-5mm setscrew
-Rubber gasket
-Retention spring
Team Associated T6.1 or T6.2 donor truck
Flywheel collet (ASC81371 recommended)
.12 Engine w/ SG Crankshaft (slide or rotary carb)
Tuned pipe and manifold
Throttle servo
Standard or Low profile steering servo
On/Off switch
Receiver battery pack 
12mm strapping tape for receiver battery
Transmitter/receiver
Fuel line
Glow igniter
Battery charger
Air filter oil
Fuel bottle
Starter box - LRP Ongaro or AE box with adapter plate recommended
Starter box battery
Fuel